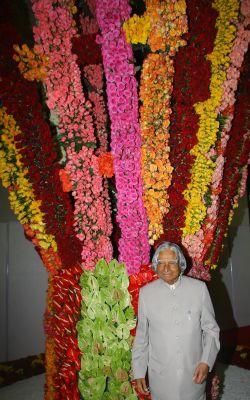 The world's biggest flower bouquet, consisting of over 1,75,000 flowers and standing 15 feet high, was presented to President A P J Abdul Kalam on Friday at the International Flora Expo 2006.
Dr. Kalam is an eminent scientist who believes in the power of technology to resolve society's problems. He is a supporter of Open source software over proprietary solutions and believes that the use of open source software on a large scale will bring more people the benefits of information technology.
The popular President said he had decided to donate the bouquet to the exhibition hall for people to see and admire.